Exhuming the Leather Man of the Hudson Valley
by Margie Goldsmith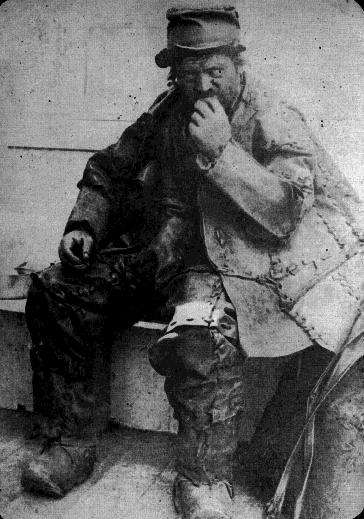 This spring, the Leather Man will be exhumed. This mysterious hermit who tramped from town to town just after the Civil War was called the Leather Man because he wore a suit of leather sewn together from scraps. For 25 years, he walked the same 365-mile route through the New York, New Jersey, and Connecticut countryside, avoiding large towns and main roads, and completing the same circuit every 34 days.
Read the rest of Margie's post on HuffPo
NYC-based Margie Goldsmith has traveled to seven continents and 117 countries and written about them all. She is a contributing writer to
Elite Traveler,
writes a travel column for
Women's Running,
and blogs travel for www.huffingtonpost.com. She has been a contributor to
O the Oprah Magazine, Parade, Travel and Leisure, ForbesLife, Robb Report, MORE, Wine Enthusiast, Islands, National Geographic Traveler, Private Clubs, The Washington Post, The New York Times,
and others. Goldsmith specializes in luxury, adventure, lifestyle and profiles. She is the winner of 6 national writing awards.